We offer several types of signboards, including a hard-plastic encasement with foam board inserts, a clear film panel for window displays, laminated paper hand-held signs, and wall mounted television/monitor displays. All encasements come in designated sizes, but our production department can accommodate special needs.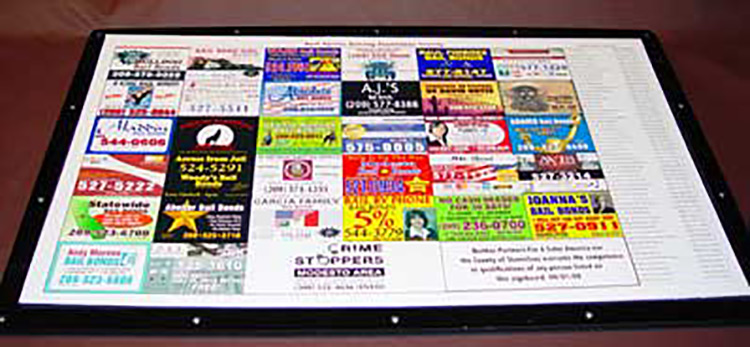 Hard-Plastic Encasements
Our encasements are made of shatter resistant plastic and clear plastic covers and are mounted with specifically designed screws to ensure that our product is tamper resistant. The tools needed to maintain the signboards and instructions on their use are provided to our jail partners at no cost. Each hard-plastic encasement comes with a foam board insert that displays all the ads.
Window Cling Display
Our clear plastic cling signboards come printed in reverse so they can be placed on the staff side of the glass, while providing inmates and jail staff with an unobstructed view of the window displays, even in high security pod type areas.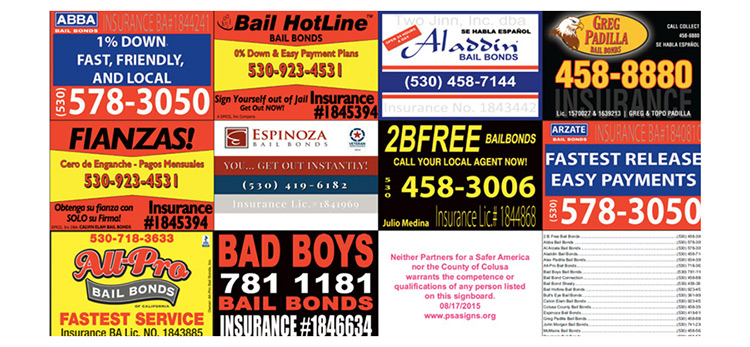 Hand-Held Signs
Laminated or plain paper hand-held signs can be used in areas where inmates cannot view window or wall-mounted signs. These signs also serve well to be provided to disabled inmates.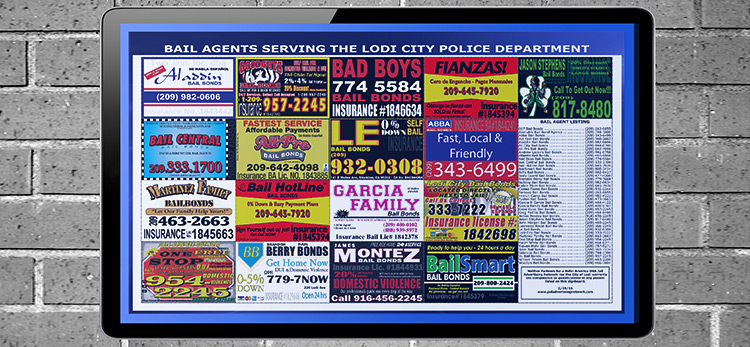 DIGITAL TELEVISION/MONITOR DISPLAY
Wall mounted digital television/monitor displays. Available upon request. This option may require additional wiring and facility setup.
Service Details
Your facility may need one signboard or several, ranging across our different product types. You might want to have signboards in your lobby, booking area, holding tank, inmate pod, or only a portion of these areas. We can accommodate your needs, whatever they may be.
Our only requirement is that at least one encasement style signboard be placed in the lobby of each facility to provide all advertisers with an opportunity to view their ads.
Advertising Qualifications
The qualifications and limitations to advertise with us are set by the local Sheriff and Jail Commander. Restrictions can range from "bail agencies must be geographically capable of responding within one hour of receiving a call" to "bail agency must have a local telephone number listed in their ad." These qualifications should not restrict First Amendment rights, but we want to accommodate the standards of the jails outside of this contingency. We require that advertising does not contain images of guns, weapons, fighting scenes, or indecent/immoral behavior.
Advertising Specifications
Advertisers are allowed one equal sized space for each properly licensed bail agency or trade name; this is defined by the state insurance department. In some states, an individual can be licensed and operate under their own name and other "fictitious" names.
Jail Advertising Network verifies trade names with the Department of Insurance prior to approving the bail agencies for placement on the signboards. We also require each bail bond agency owner to sign an individual ad contract guaranteeing his/her performance under the terms outlined by local law enforcement agencies as well as the accuracy of the information provided us.